Misfit Phase Fitness Tracker Rose Gold and White Leather MIS5003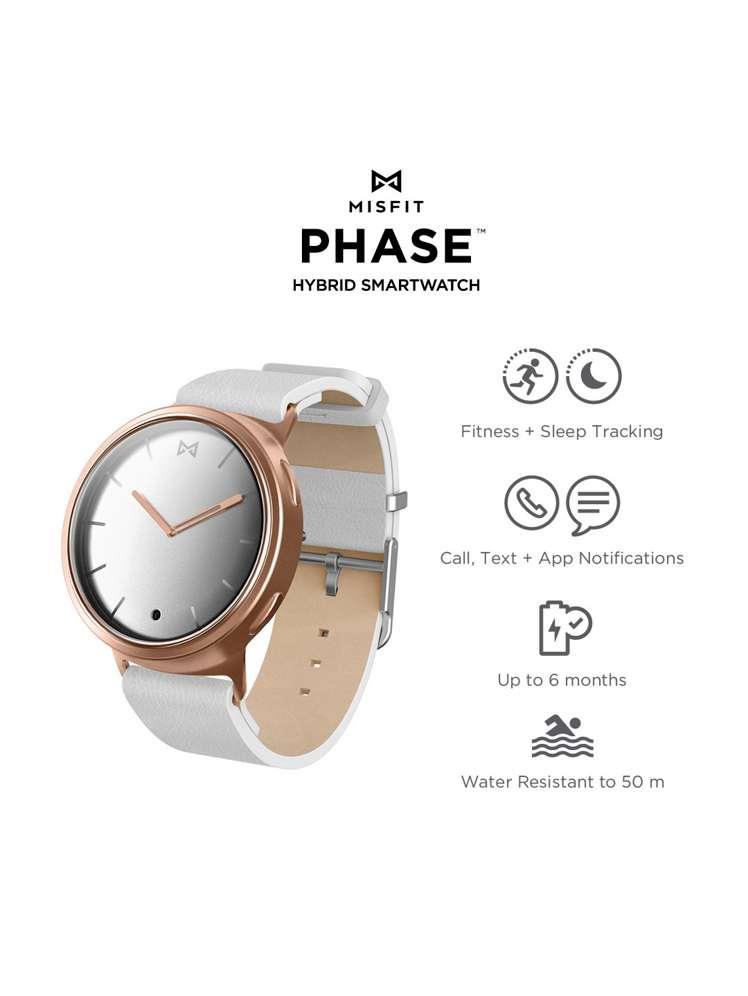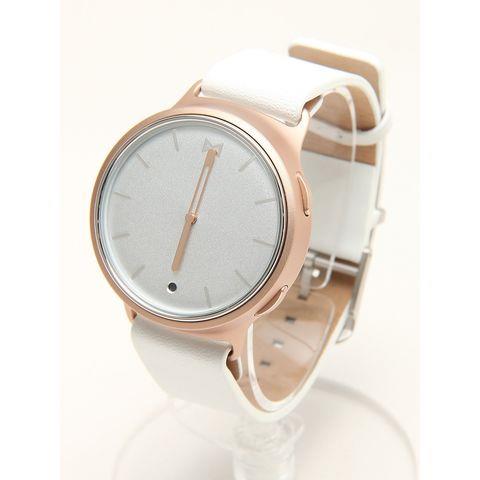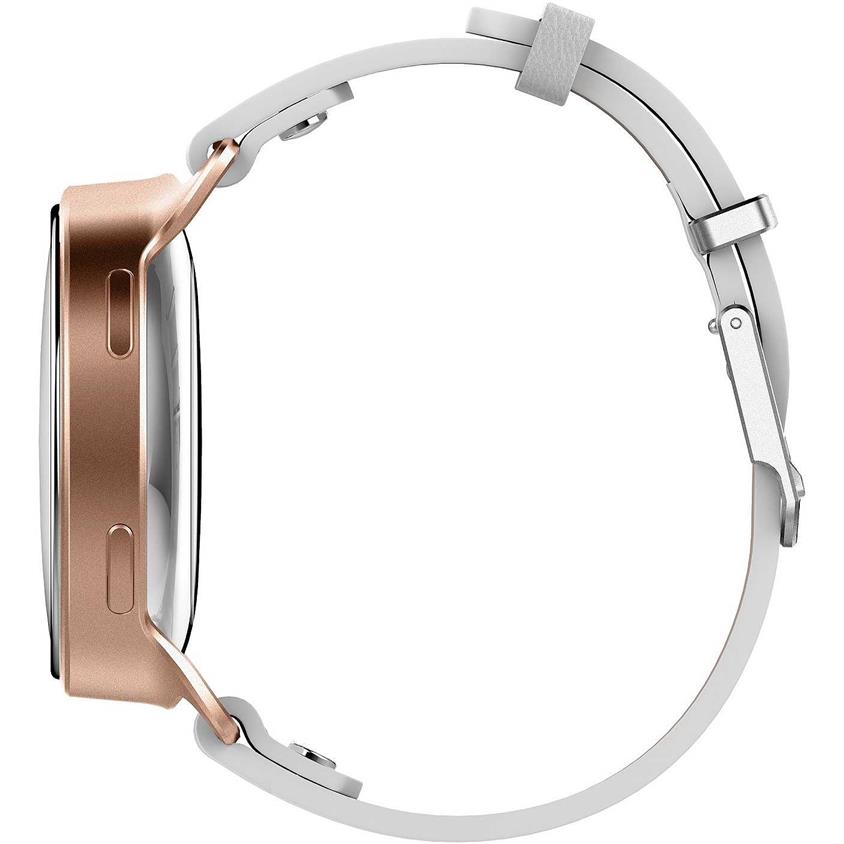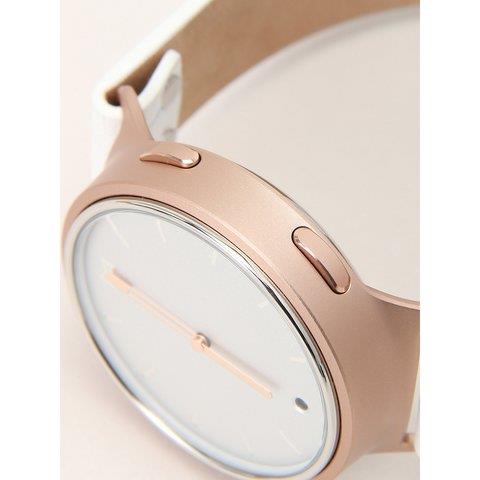 Product Highlight:
Track step, calories & sleep
Text, call & alarm alerts
Water & Dust resistant
Wirelessly control smartphone
Hold 14 days data
Programmable w/ Misfit app
Batteries last 6 months (Replaceable)
IOS & Android compatible
2 years Limited warranty from Misfit
What's In The Box:
1 x Misfit Phase
1 x Sport Band
1 x Quick Start Guide
Specification:
Compatiblity: Your Hybrid smartwatch is compatible with Android(TM) phones and iPhone(R), specifically with Android OS 4.4 or higher, iOS 8.2/iPhone 5 and above. All devices are Bluetooth: Bluetooth(R) enabled with an improved data transfer of 4.1 Low Energy.
Tracking: 3-axis accelerometer to automatically tracks fitness and sleep quality and duration
Indicator: Color-coded indicator can be customized to show you who's calling, texting, or emailing you
Alarm: Vibration Alarm can be customized to alert you a set time or notifies you of important information
Bluetooth: Bluetooth-enabled to sync with your smartphone to deliver call, text, alarm notifications, and get custom settings via the Misfit App
Update: Auto-update date and time automatically resets during travel or season changes
Charge: No charging required, replaceable CR2430 coin cell battery lasts up to 6 months
Material: 41mm case crafted from cutting-edge materials including satin aluminum and stainless steel
Resistance: Showerproof, swimproof, and lasts up to 6 months with no charging
Strap: Easily interchange different 20mm strap styles with the simple button closure
Warranty: 2 years Limited warranty from Misfit
Product Features:
AN EVOLUTION IN TIME
Misfit Phase Smartwatch is an evolution in watch design. It's packed with powerfully smart features that showcase strength and style, and it delivers the information you need for today's connected life.
SMARTPHONE NOTIFICATIONS
Misfit Phase Hybrid Smartwatch delivers important alerts straight to your wrist.The device syncs with your phone and gives you a color-coded vibration alert when you get a call, text, email, or app notification and acts as a smart button to control lights, music, and other connected devices.
• Vibration alert for incoming calls and texts, with caller ID
• Vibration alert for incoming email and app notifications
• Vibration alert for smart alarms and movement reminders
• Smart-button mode can call your phone, take a selfie, play and pause music, control smart home devices and more
CONTROL YOUR WORLD
Put Misfit Phase into Smart Button mode to call your phone, take selfies, and control lights, music, and other connected devices.
Take a picture or selfie
Control your music
Advance your slides
Trigger Harmony Hub Activity
Call yourself (find your phone)
Track activity and sleep